TRANSIT© SUSAN NORRIE 2011
Production credits
Concept/Edit : Susan Norrie 
Camera: Rodo Izumiyama
Journalist: Yoichi Teraishi
Camera assistant/Interpreter: Kumpei Miyata
Translating: David McIntyre, Rodo Izumiyama
Editing: Wayne Love
Interview with: Yoshimaru Higa
---
Since 2004, I have been working on projects in conjunction with the Japanese Aerospace Agency (JAXA), a space centre that has been in operation since the 1960s.


Based on the island of Tanegashima - located in southern Japan where the East China Sea and the Pacific Ocean merge - the space centre is adjacent to the active volcano Sakurajima which lies at the tip of Osumi Peninsula. The volcano too was once an island but after an eruption in 1914, it is now connected to the mainland.

After witnessing the oil/gas drilling incident in Porong, East Java (the focus of my video installation HAVOC, presented at the Venice Biennale in 2007), I imagined that a sense of humanity would begin to inform resource exploration and technology - especially in the wake of catastrophic consequences - and, in turn, address issues of exploitation and the precarious balance between the increased demand for natural resources and the plight of indigenous peoples in areas of excavation.


Recent satellites launched from Tanegashima have been specifically designed to monitor world weather patterns, environmental disasters (man-made and natural), greenhouse gases, security networks, defense systems and other communication satellites. Working in collaboration with Japanese specialists, my projects - in light of the recent environmental and humanitarian disasters - suggest there are many indicators and forewarnings that should be changing the ways we think about the world. Strangely - and almost daily - the supernatural, elemental forces of nature seem to be demanding this seismic shift from humans.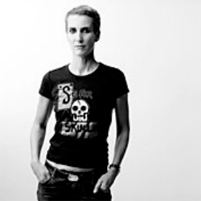 [Profile of Susan Norrie]
Born 1953, Sydney New SouthWales. Lives and works in Sydney.
Susan Norrie is a Sydney-based artist. She works across media including video,
photography and painting. Her recent projects have focused on intercultural issues. Norrie was one of three artists representing Australia at the 52nd Venice Biennale, 2007. In the last 20years she has developed a practice that sees and uses art as a tool for political commentary. The environment, man-made and natural disasters have informed her projects. Recently she has been working in Japan documenting the environmental satellites that are launched from the Japanese Aerospace Center on the Island of Tanegashima.
She has exhibited at the Solomon、R Guggenheim Museum, New York;
Tate Modern, Liverpool, UK; KIASMA , Museum of Contemporary Art, Helsinki;
Art Tower Mito Museum, Japan; MARCO , Museum of Contemporary Art, Spain;
ICC, Tokyo; ZKM, Karlsruhe, Germany; Neur Kunstverein, Berlin; Nationgalerie
un Hamburger Banhof, Berlin; Het Muziekgebouw, Amsterdam; Futura,
Centre for Contemporary Art, Prague; Cinema Capacete 1V, Rio de Janeiro;
Edinburgh International Festival, Scotland; Biennale of Sydney; and Melbourne